Selenite Pyramid Small (tall)
00314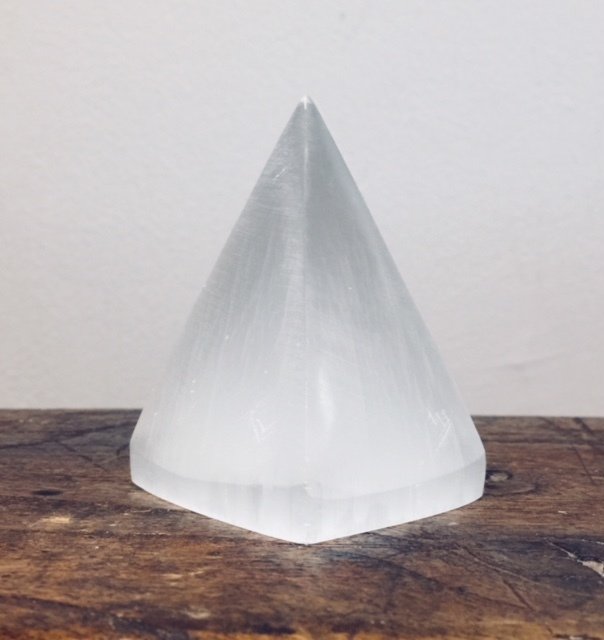 Stunning selenite pyramids ….. the perfect gift for someone you love. These pyramids are taller, therefore the slightly higher price tag.
"Selenite can be used to form a protective grid around a house, creating a safe and quiet space that does not allow outside influences in - use internally in the corners of the house. A large piece of Selenite placed in the house ensures a peaceful atmosphere. Selenite wands can be used to detach entities from the aura or for preventing anything external from influencing the mind."*
Selenite is a stone of mental clarity, truth, honesty and focus; it also assists with judgment and insight. Selenite helps to clear confusion, see the deeper picture, and is known to help with problem solving and improve concentration.
It's a beautiful crystal to hold - we love the way the light reflects off the surface, and the beautiful sense of calm it projects.
Size: up to 4.5cm wide x 8cm high x 4.5cm deep.
Please note that selenite is a soft stone and can be scratched with a fingernail.
Price excludes gst and freight.

*The Crystal Bible, Judy Hall, page 259