Rock Salt Lamp 'Starter Pack' - Save over 10%
RSL-Starter Pack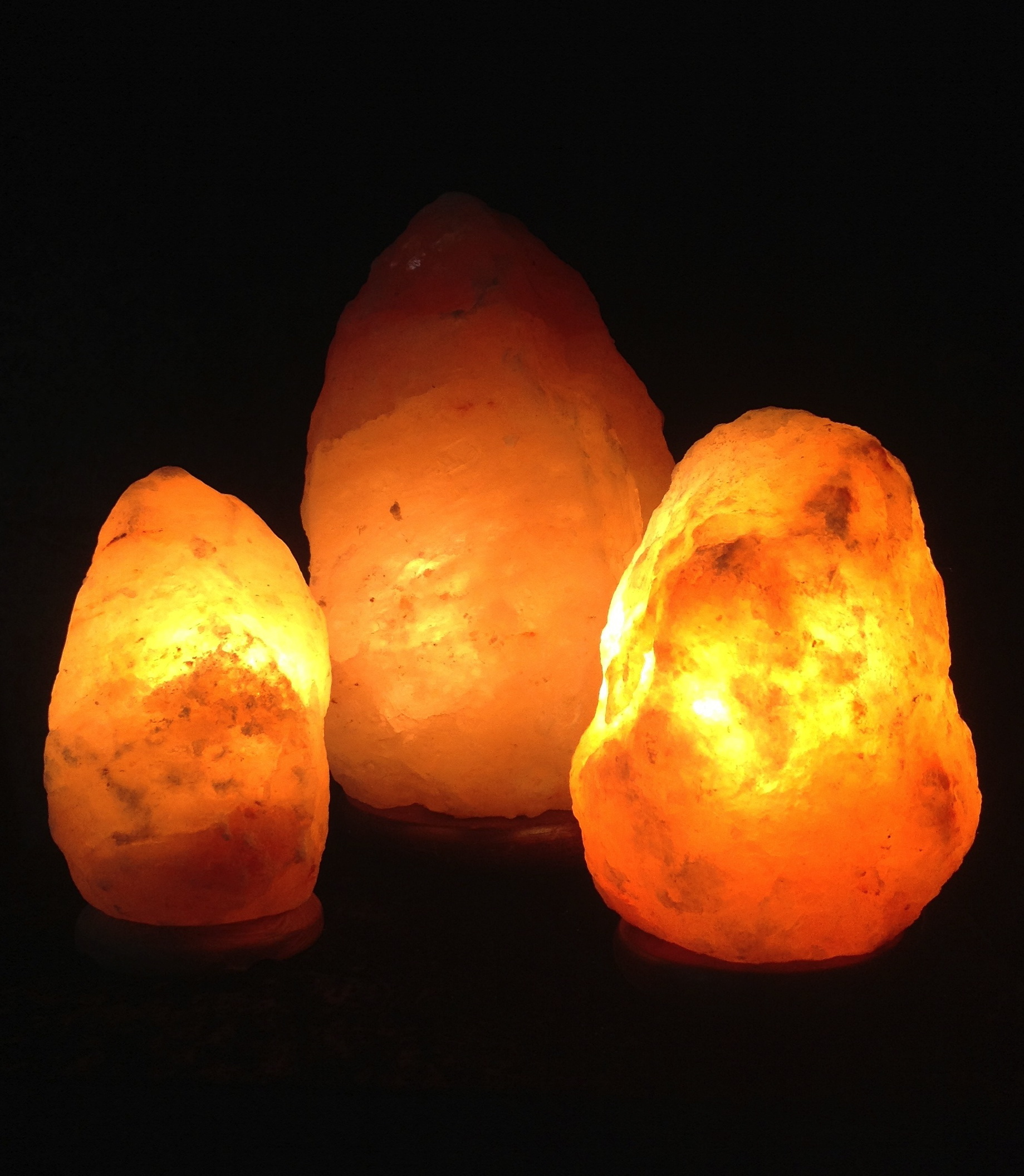 Designed for those who are not quite sure where to start in their salt lamp journey, it consists of:

Baby Salt Lamp (1-2 kg) - perfect for bedrooms, baby's room, beside your computer or any small space that may need some warmth, energy or a little "lift",

Small Salt Lamp (2-3 kg) – great for the bedroom, office, bookcase, kitchen or any other place that "needs" a small salt lamp (the Small Salt Lamp is the most popular size due to its versatility),

Medium to Large Salt Lamp (6-8 kg) - more suitable for a lounge room as a feature, entry, side table, practitioner's room or anywhere you'd like to feature your Salt Lamp. Due to its size it really has a "presence".
Himalayan Salt lamps are unique and vary in size, shape and colour. They are hand-chiselled to preserve their primordial energy and maximize therapeutic benefits. Each Rock Salt Lamp is cradled on a beautiful wooden base and comes complete with an Australian Approved cord and globe. Care guidelines are included.
As with any electrical item, please treat with care and keep away from children (salt lamps are heavy and the globes can get quite hot!).

RRP: $115
Price excludes gst and shipping.