Pyramid with onyx base (large)
PYRAMID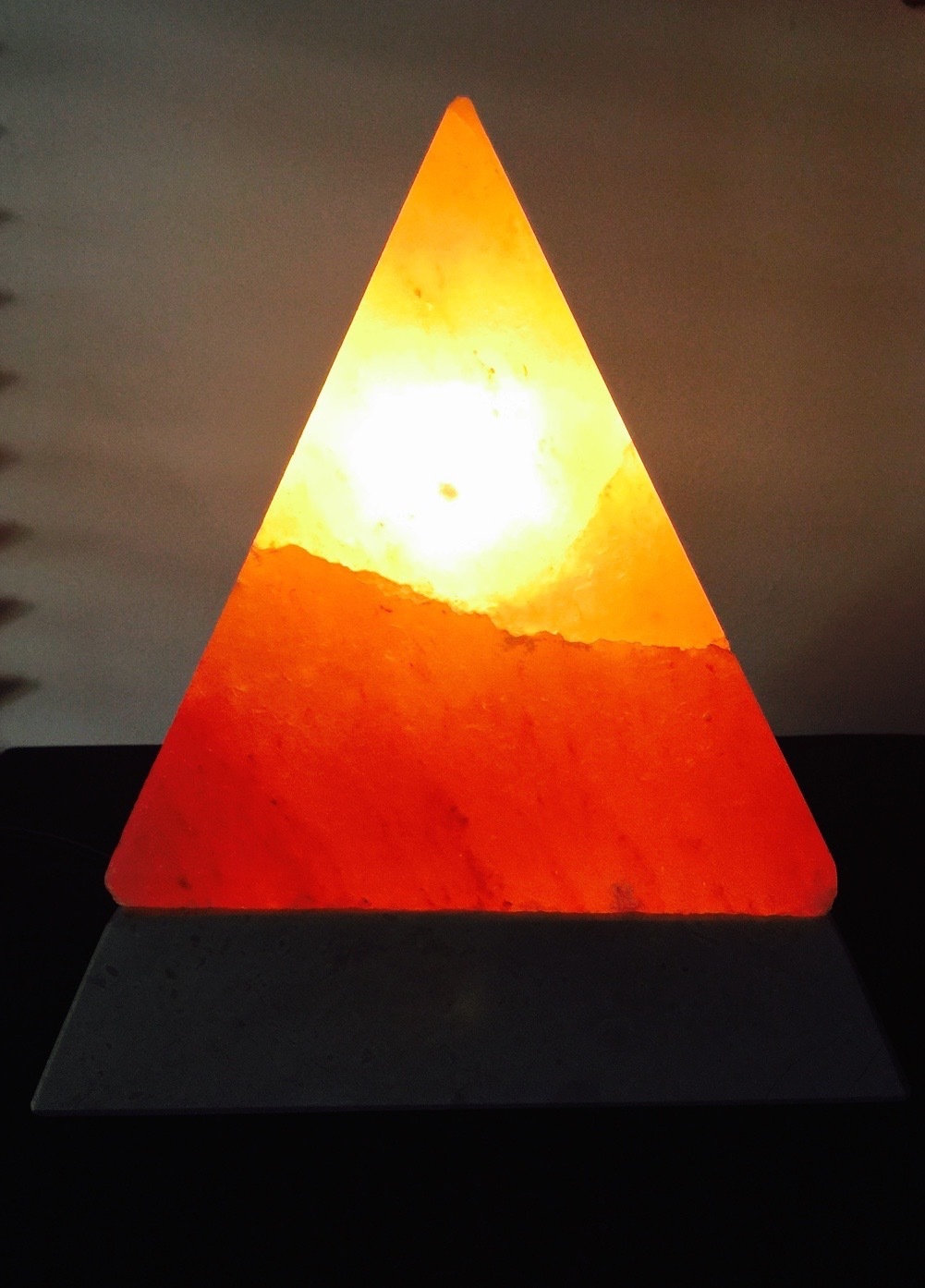 The Pyramid salt lamp is beautiful to look at and many people are attracted to its gorgeous pyramid shape.
According to http://www.gizapyramid.com/mehler-originword.htm: The word Pyramid is derived from the Greek words PYRAMIS and PYRAMIDOS. The meaning of the word Pyramis is obscure and may relate to the shape of the pyramid. The meaning of the word Pyramidos has been translated as "Fire in the Middle".
Well, they certainly look like they have "fire in the middle" and, when illuminated, our Rock Salt Pyramid Lamps looks awesome. They'd be a feature and enhance any space in which it is placed.
Approx dimensions are:
Height: 20 cm
Width: 18 cm
Weight: approx 5.5 kg
Set atop a stunning Onyx base it comes complete with an Australian Approved cord and globe. Care guidelines included.
As with any electrical item, please treat with care, use in a sensible manner and keep out of reach of children - salt lamps are heavy!
Price excludes gst & freight.
Read how our Rock Salt Lamps work, click here.