Popular Pack: 1-2 kg & 2-3kg Rock Salt Lamps - save over 10%
00125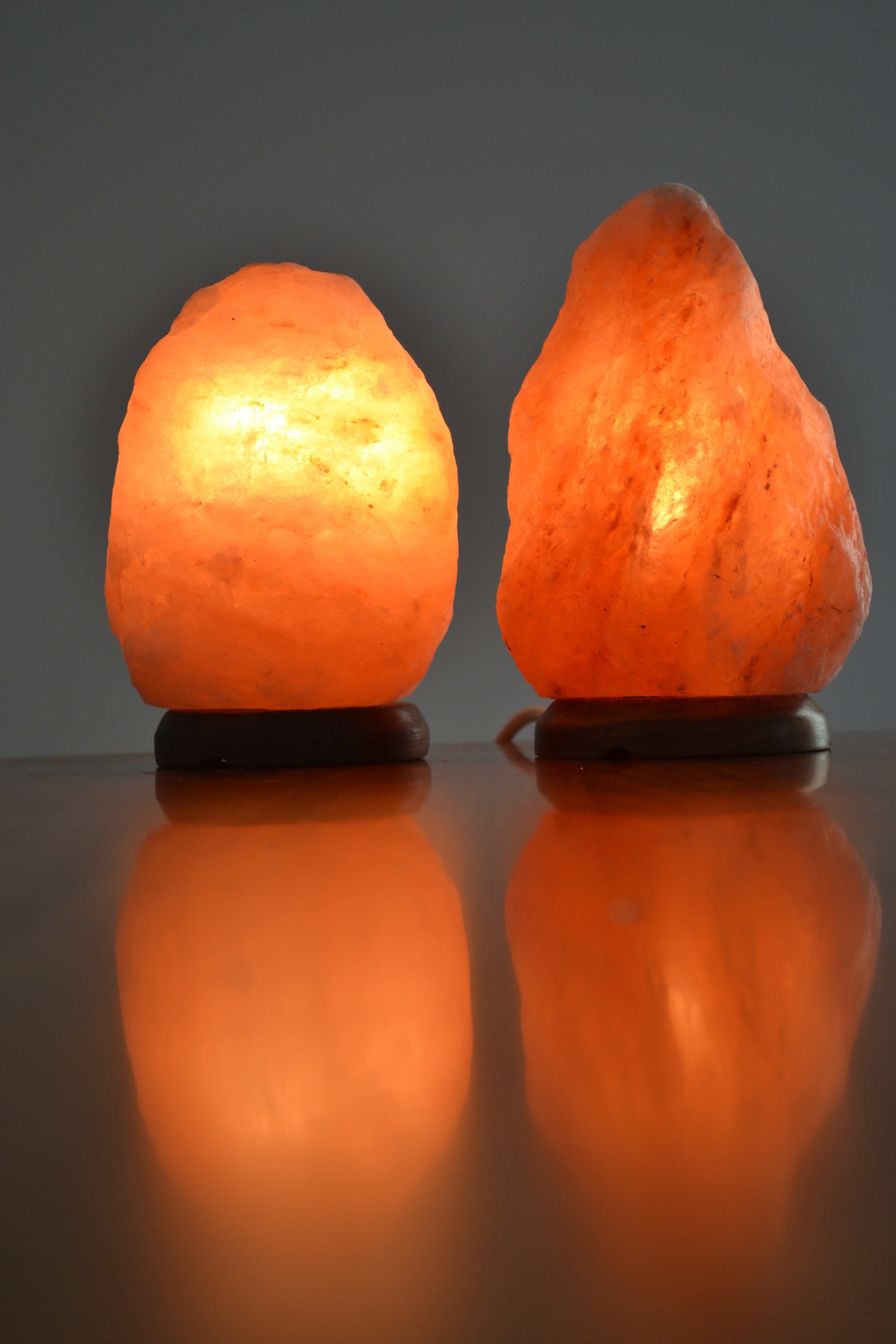 1-2 kg Rock Salt Lamp – baby
Height approx 17 cm
Ionic radius – approx 1mt
Suitable for bedroom, beside computer, meditation space
2-3kg Rock Salt Lamp - small
Height - Approx 18cm
Ionic Radius - approx 1.5mt
Suitable for bedroom, small office, entry foyer, meditation space
Himalayan Salt lamps are unique and vary in size, shape and colour. They are hand-chiselled to preserve their primordial energy and maximize therapeutic benefits. Each Rock Salt Lamp is cradled on a beautiful wooden base and comes complete with an Australian Approved cord and globe. Care guidelines are included - please ensure you read them.
As with any electrical item, please treat with care, use in a sensible manner and keep out of reach of children - salt lamps are heavy!
Read how our Rock Salt Lamps work, click here.
RRP: $61.00
Prices exclude gst & freight.