Pink Himalayan Bath Salts - 570 grams
00059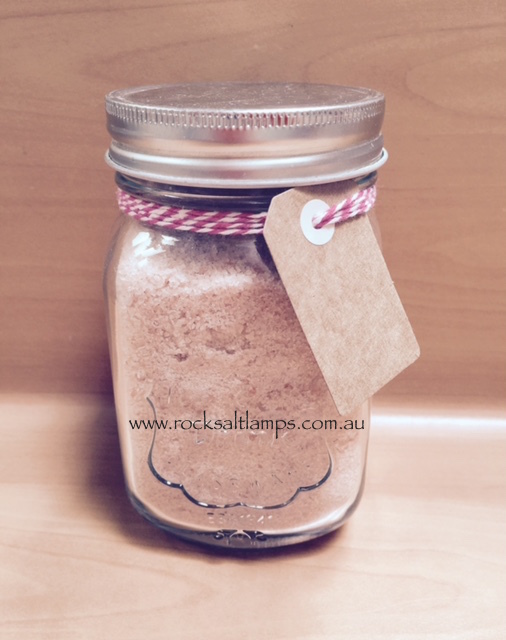 MINERAL RICH HIMALAYAN BATH SALTS
Soak in the purest salts on earth…
Himalayan Bath Salt Crystals contain 84 essential minerals (magnesium, potassium, bromide, calcium, etc) - more than any other salt, AND is naturally harvested from mineral-rich ocean waters that dried and crystallized million of years ago.
Natural Himalayan Rock Salt minerals may help the nervous system and relieve stress. Pink Himalayan salt contains potassium, which is needed for moist, healthy skin, and all-over energy.
Bathing in Himalayan rock salt water may help to reduce inflammation of the muscles and joints, and bromides in the salt helps to relax muscles and relieves pain and soreness.
Did you know that Hippocrates (referred to as the father of Western medicine) was known to encourage his patients to bathe in warmed seawater, as he discovered the therapeutic qualities of seawater by observing the healing affects it had on the injured hands of fishermen. This treatment is called thalassotherapy (the medical use of sea water / salt water as a form of therapy).
Using your Himalayan Bath Salts
run your bath (approx. 37c)
add approx 100 grams of Himalayan bath salts (depending on the size of your bath)
bath salts should be dissolved
don't use any bath additives, soaps or oils
soak for around 20-30 minutes & enjoy your revitalizing & detoxifying sole bath
when you've finished your bath, towel dry
try to enjoy a 15-20 minute rest after your bath
PLEASE NOTE: While Himalayan bath salts have a positive effect, they can also be demanding on your circulatory system and if you suffer from a weak heart or a poor heart circulatory system, please consult your doctor first.
What about aromatherapy?
Try placing your rock salt crystals in a zip lock bag, with some of your favorite essential oils or fragrance, shake well and let sit overnight. Then place the rock salt crystals (with essential oils) in a glass or ceramic bowl in your bathroom, family room or anywhere you'd love a beautiful ambience and fragrance.
Every month or so, add more oils and shake or simply stir the salt. Enjoy the benefits of the negative ions and the beautiful aromatherapy oils. You can also use it for bathing. DO NOT consume internally and keep out of reach of animals and small children.
570 gms in a gorgeous "Mason" jar with lid (bath salts may be ground or small salt chunks, both of which dissolve beautifully)
Price excludes gst and shipping