Med Sphere Himalayan Salt Lamp
00221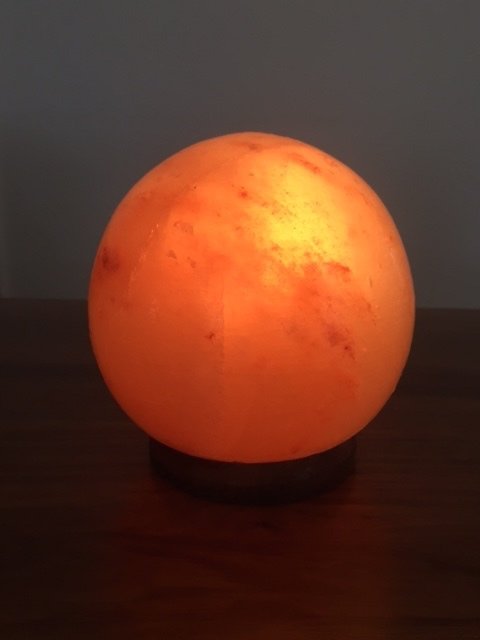 The Sphere or Orb is considered the most perfect form.
Our stunning, smooth Rock Salt Sphere is hand carved from the foothills of the Himalayan Mountains.
Salt lamps transform any environment into a warm, healing space, while gently purifying the air.
The Orb Rock Salt Lamp is a perfect addition to any home, great as a feature - it's hard to keep your hands off the sphere .... they call you to feel their beautiful energy. Salt Lamp Orbs are also ideal in an office / workplace as they emit a warm, calming, harmonising ambience.
Each Rock Salt Lamp Sphere is cradled on a beautiful wooden base and comes complete with an Australian Standard cord and globe. Care guidelines are included.
Did you know that we gift wrap for free? Just let us know if you'd like your Rock Salt Lamp gift wrapped, when you place your order.
Height: up to 15.0 cm
Diameter: approx 13.5 cm
Ionic radius: approx 1.5 metres
Weight: approx 3 kg
As with any electrical item, please treat with care, use in a sensible manner and keep out of reach of children - salt lamps are heavy!
Read how our Rock Salt Lamps work, click here
RRP: $53.00
Prices exclude gst and freight.