Heart Salt Lamp - discounted by 20%
00062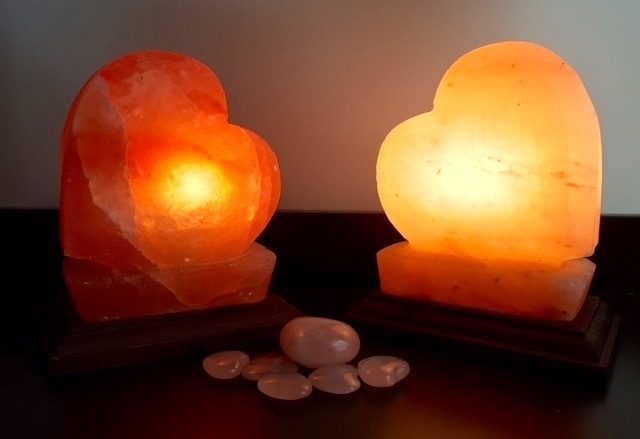 Heart shaped Himalayan Salt Lamps can only project one image - one of love. Whether it be platonic love, caring love, passionate love, or appreciation - love and appreciation can be depicted is so many ways.
Height approx 17 cm
Width approx 12.5 cm across (15 cm including the timber base)
Up to 3 kg
Ionic radius up to 1.5 metres
A beautiful salt lamp shape, and our heart salt lamps come in a variety of shades from quite light orange to a deeper red / orange.
Each salt lamp sits on a wooden base and come with an Australian approved cord, globe and care guidelines. Did you know that we make sure each component (e.g. globes, cords and salt lamps) is working as it should, and we give you a free globe, so that you have a spare?
As with any electrical item, please treat with care, use in a sensible manner and keep out of reach of children!

RRP: $49.00
Price is exclusive of gst and shipping.