Heart Salt Lamp - Mother's Day special - save over 20%
00062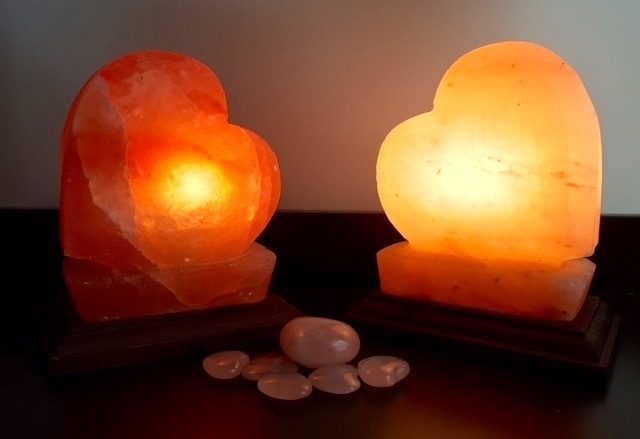 Get ready for Valentine's Day and buy the one you love a beautiful heart shaped Himalayan salt lamp.
Height approx 17 cm
Width approx 12.5 cm across (15 cm including the timber base)
Up to 3 kg
Ionic radius up to 1.5 metres
A beautiful salt lamp shape ... love and hearts don't really need any introduction. They come in a variety of shades from quite light orange to a deeper red / orange.
Our gorgeous Himalayan Heart Salt Lamps sit on a wooden base and come with an Australian approved cord and globe, and care guidelines.
As with any electrical item, please treat with care, use in a sensible manner and keep out of reach of children!

RRP: $49.00
Price is exclusive of gst and shipping.