Apartment Living Set - Save over 10%
00183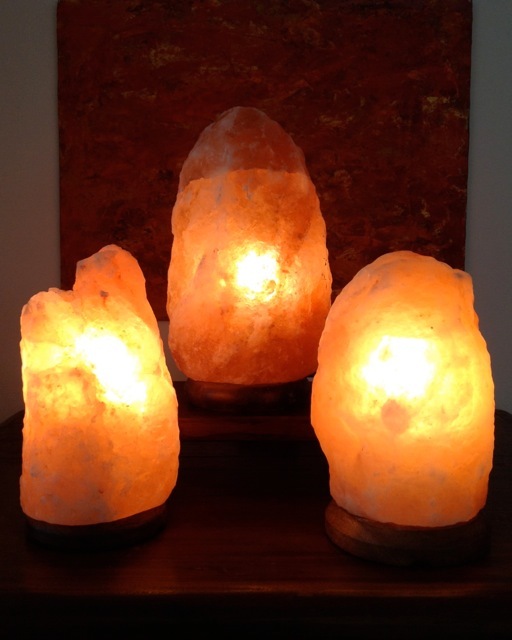 Designed for cosy environments, small space living, bedrooms and home offices.
This special collection consists of:
2 x 1-2 kg Himalayan Salt Lamps and
1 x 3-4 kg Himalayan Salt Lamp
each sitting on a wooden base.
What a beautiful way to provide a cosy, warm night light for the bedroom or a comforting partner to your desk (imagine taking a few moments away from your computer screen to just relax in the warm glow of your salt lamp). Salt lamps help to make a happy work environment!
Each salt lamp comes with an Australian Standard cord, an Australian Standard globe, and care guidelines.
As with any electrical item, please treat with care, use in a sensible manner and keep out of reach of children - salt lamps are heavy and the globes can get hot!
RRP: $97.00
Price excludes shipping and gst.